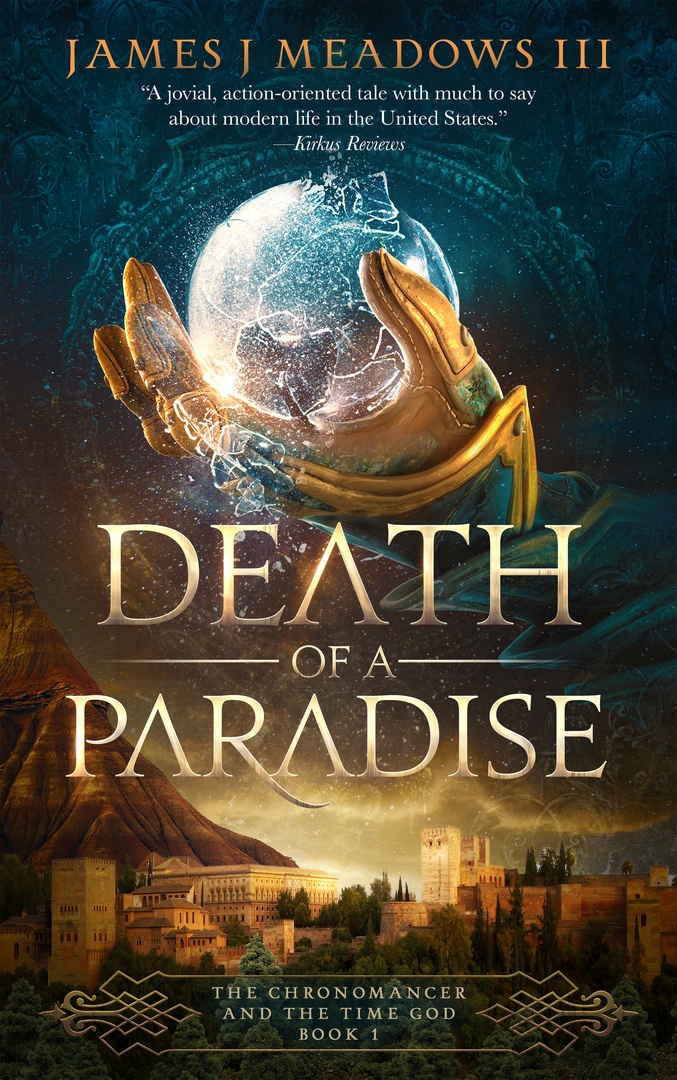 Chronomancer and the Time God
"Evil times haunted Zarethea." So, the bard's tale begins…
Over a millennium since the God Wars ended, the world of Zarethea remains a battle ground. Though the gods no longer walk the land, their discordant theocracies continue the war the deities once started.
The Chronomancer, a mysterious sorcerer of unknown origin, threatens to plunge the world into a state of chaos and bloodshed by reviving Rael, the dark god of time.
Aleister, a young sorcerer from the magical kingdom of Mystas, finds himself tasked with preventing Rael's return and saving the war-torn world."

"Excellent book. It captivates with its world, characters, and language."
 - Amazon Reviewer


"Fantasy lovers of any age will enjoy this exciting novel!"
 - Foreword Reviews


"I can't wait to dive back into the vibrant world of mythical forces James created!"
 - Reedsy.com Reviews